My front spiral perennial bed hides, and sometimes highlights, more than one edible or useful plant. As I was walking around with my gardener's frown, - you know the kind that quickly turns to delight when you see 'that plant' finally in flower - I noticed some unintented but quite pleasing combinations.
The complementary ruffle of varigated 'Citronella' Geranium and annual 'Torch' Blanket Flower: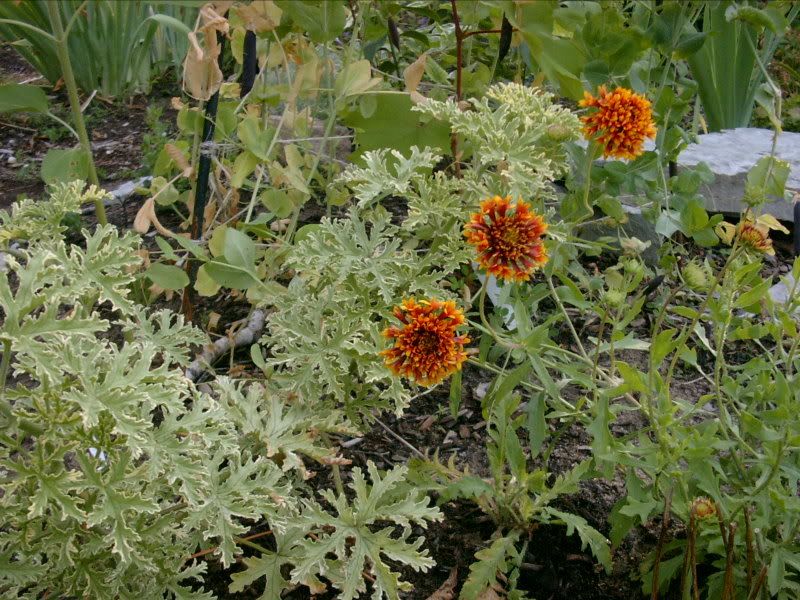 The contrasting colours of Delphinium 'Butterfly Blue' with edible Nasturtium 'Peach Melba':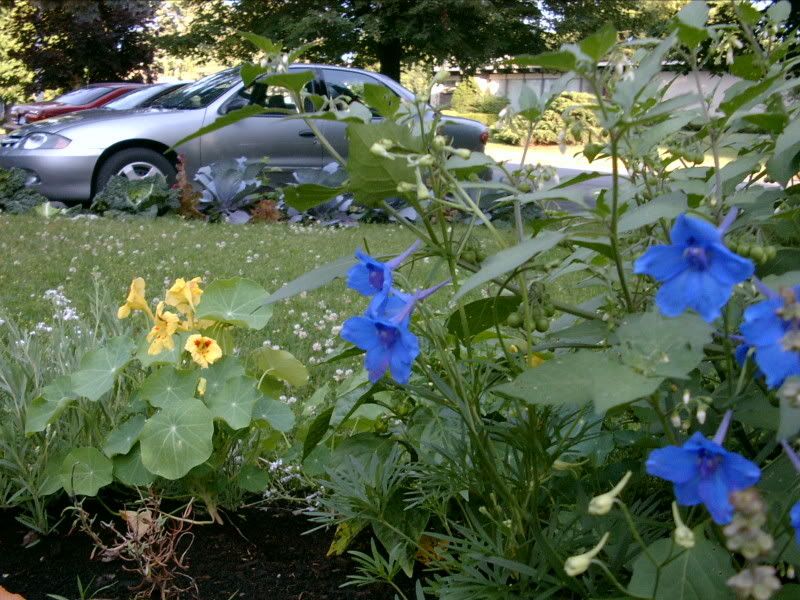 The dark mystery resonating between the deep purple Clematis and the black seeds of anise tasting sugar substitute Sweet Cicely: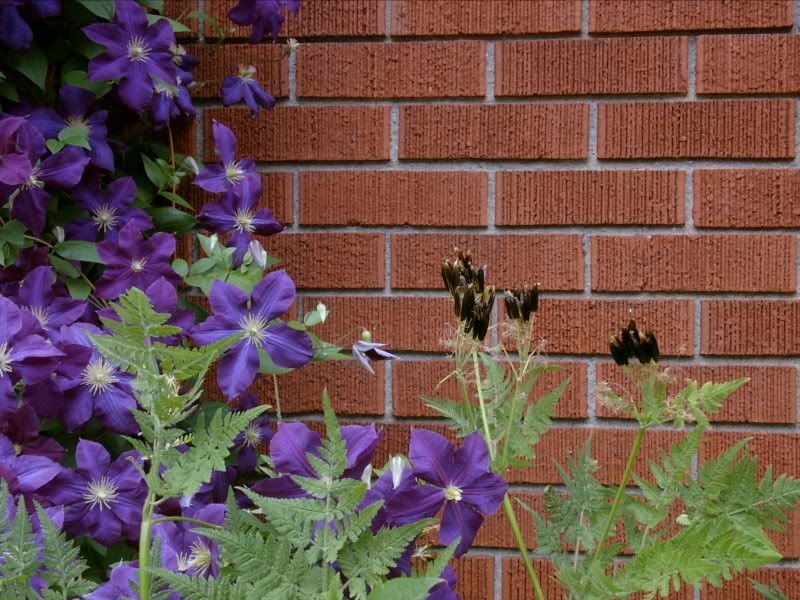 And finally, the feeling of a meadow created by wild fleabane (weed), flowering with yellow columbine and the tea substitute Monarda: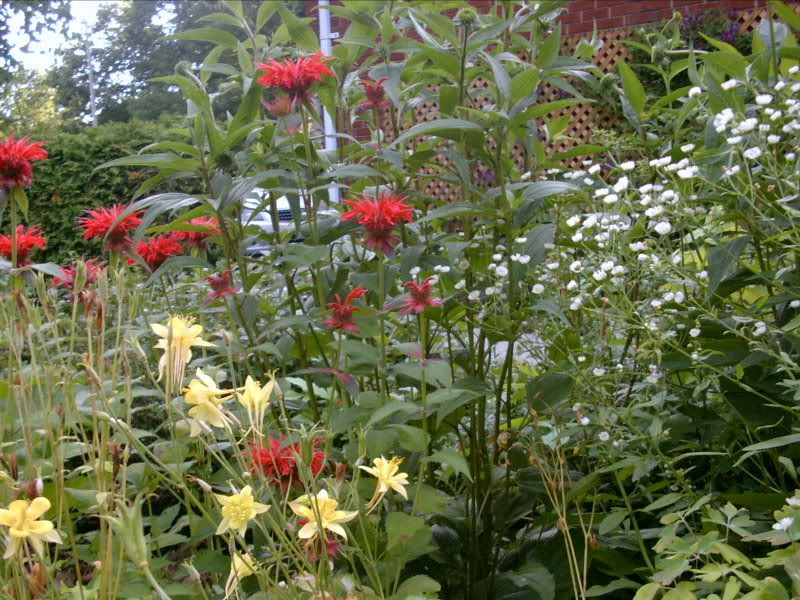 Sometimes your best effort is the accidental one.